Project goal

Developing a fast, modern, adaptive website.

With a simple and easy-to-understand content management system (CMS), optimised for search queries (SEO), and an advertising campaign.
Project description

RNS.legal is a law firm providing cost-efficient, high-quality business-oriented legal solutions.
---
Excellent on all devices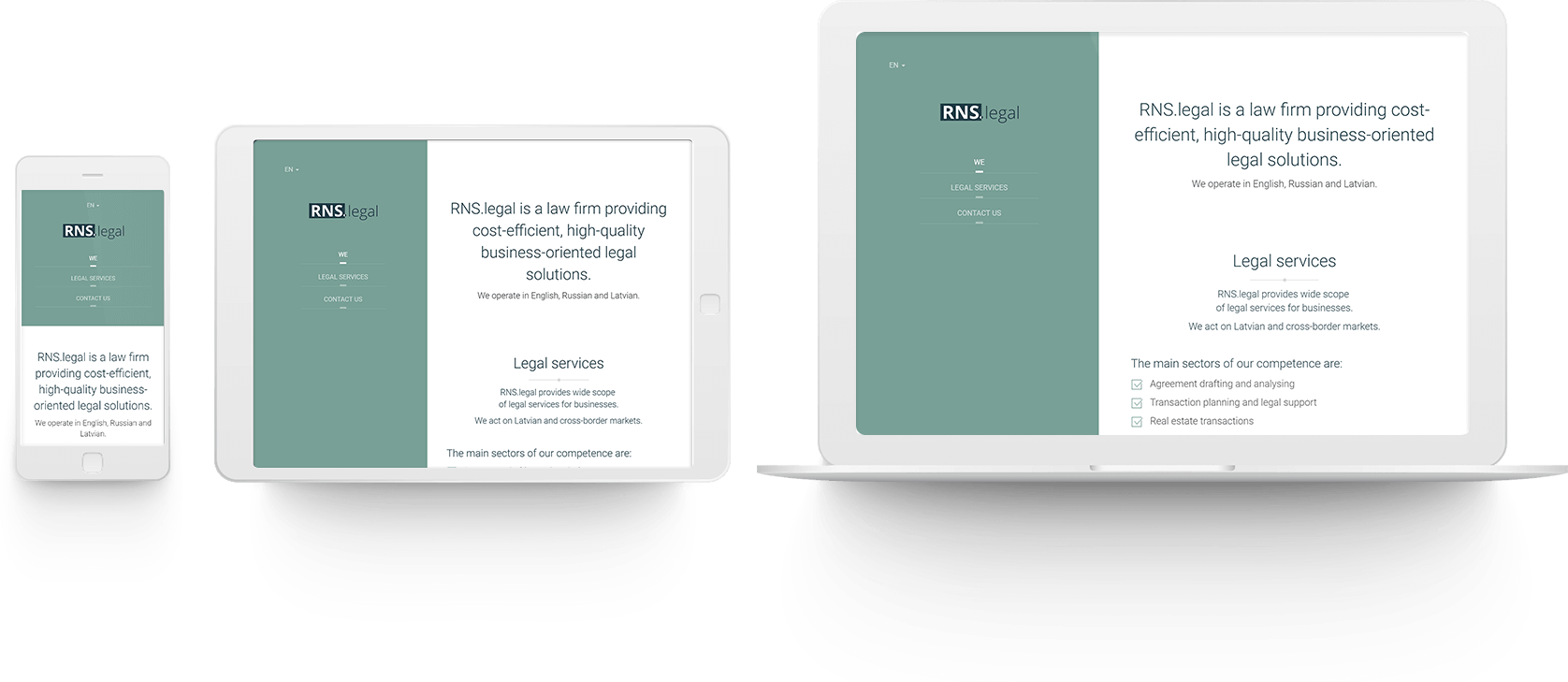 ---
Page gallery
Do you like the project?
Ask a question or just say 'Hello' to get started